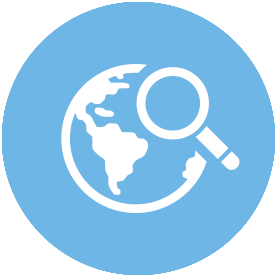 Search engine optimization or SEO - optimization of a website in order to drive more targeted traffic by improving visibility within search engines. SEO is a continuous process which yields long-term results.
We know how to make your website easy to find and to use. And simple fact is that you are on this website means that we know how to do our job. We promote a website through hard work, using
Keyword Research - analyzing keywords that best characterize your business, their competition and popularity among searchers.
Content Development - researching, writing, gathering, editing and organizing information for publishing on your website.
Link Building- submissions, exchanging links with topic-related sites, developing viral content and widgets that encourage people to link to your site.
Tracking Results - tracking progress and preparing reports.